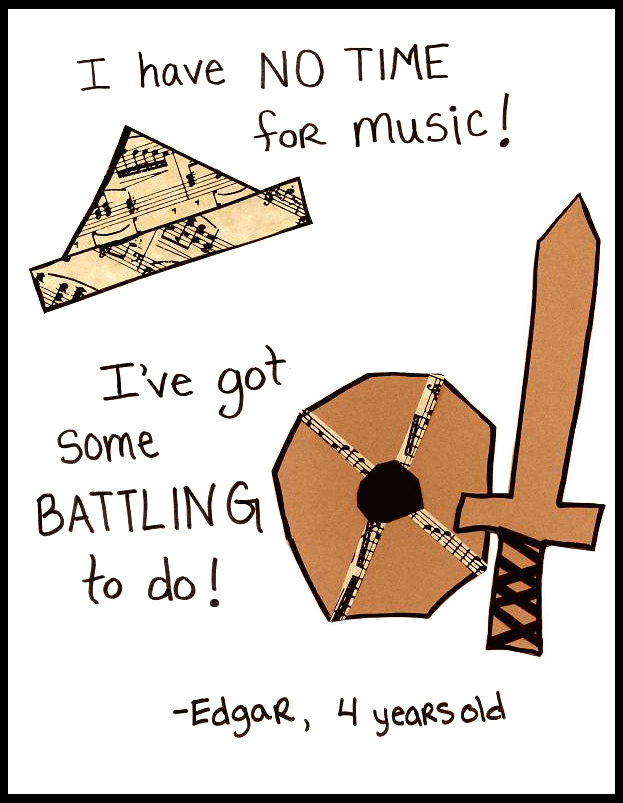 —–
This boy is ALWAYS battling. I'm not even sure what music he didn't have time for when he said this. But he doesn't have time for eating or sleeping when he is in the middle of a good battle.
Edgar's all-time favorite past time is to watch a movie and pretend to be something from the movie while having pretend battles (while watching the movie for good quotes to use–this boy can trash talk like no other.). Favorites include:
But my favorite is when he combines genres.  Like when he is training (Pokemon or Dragons) an evil experiment (Lilo and Stitch) who is fighting a mutant (TMNT) ro-beast (Voltron) that works for Hordak (She-ra). That's just the best.